Airing the gospel through Middle East Television (METV)…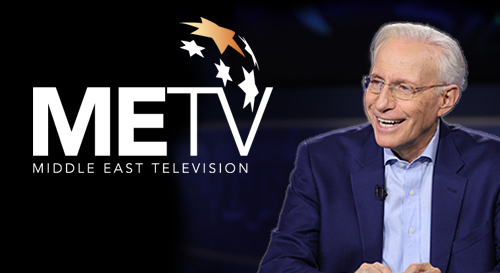 History was made in September of 2016 as we acquired Middle East Television Network (METV)! The purchase of METV has launched a new era in reaching the entire Middle East with the Gospel.
Our network reaches a potential viewership of 500 million daily from 25 countries in the Middle East including every household in Israel with a TV, as well as Syria, Iraq, Egypt, Jordan, Saudi Arabia, Sudan and more.
METV broadcasts new and archived programs of "It's Supernatural!" plus a variety of wholesome family and faith-based programming, and an array of quality sporting events such as Superbowl 2020.
On METV, Sid can broadcast live when called by God. Imagine in times of trouble or war, filling the airwaves with a message of hope in Jesus for Jews and Arabs. Your generous gifts to support this ministry tool will ensure the salvation of Israel and the entire Middle East!